Verde Valley CSA provides produce from a variety of farms throughout the Verde Valley including Marilyn's Orchard, Oak Creek Apples, Zopilote Produce, Sanders' Farm, Tickaboo Ranch, Bent River Ranch, Sunnyside Farm, and others. Below are profiles of our two primary farms, whose produce is included in each week's share.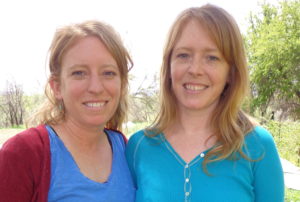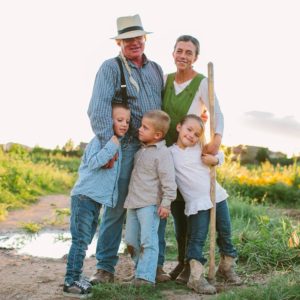 Willowbrook Farm
Hope and Hilary Barnett, Denise Gould
Denise Gould and her two daughters, Hope and Hilary Barnett, have farmed at Willowbrook Farm in Camp Verde for 15 years.  Denise has a  background in education and a Master Gardener certification, has owned a Bed and Breakfast, and has been in the landscaping/farming business  for most of her life. Hope and Hilary are teachers during the school year and fill in all the other months with growing and selling produce to the CSA and the Verde Valley Farmer's Market. Their focus is to grow good healthy soil and to provide naturally grown, nutritious food to the community.
Whipstone Farm
Shanti and Cory Rade
Whipstone Farm is a family farm located in Paulden, Arizona, about 25 miles north of Prescott. Established in 1995 as a large garden that produced more food than their family could eat, Whipstone has grown every year since then and now has 15 acres in production.  Shanti and Cory grow over 100 varieties of vegetables, as well as flowers, herbs, and eggs. They sell produce through CSAs, at three farmers markets, and to local restaurants. Everything Whipstone grows is done naturally and conscientiously; they do not use any synthetic fertilizer or chemical pesticides. Shanti and Cory enjoy growing food for our community and welcome anyone to come out and see the farm and ask about their growing practices.